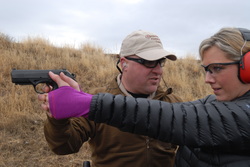 ---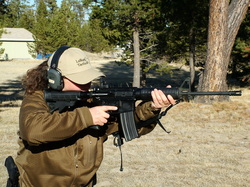 Practical Combative Carbine - 2 days / 1000 rounds - $350

This course will take the carbine from a sporting or plinking instrument to a combative tool while bolstering the skills needed to prevail. Most shooters don't understand how fast and accurately they can run their carbine's once they have a solid fundamental foundation.

This class covers a variety of equipment options, zeroing your carbine, balancing speed and accuracy, weapon manipulation, malfunction clearing, weapon maintenance, target transitions, and much more!

Practical Combative Carbine will challenge any shooter while drastically improving your ability to make fast, accurate hits. You will be mentally and physically challenged throughout this course. Let Combative Firearms Training L.L.C. help you take your shooting skills to the next level.

Practical Combative Shotgun - 2 days / 50 Buck Shot - 20 Slugs - 400 Bird Shot - $350

This class takes the ol' workhorse shotgun and helps you develop the skills to make it a perfect home protection option. Advanced recoil management, trigger manipulation, and shooting platform will all be covered. Upon completion, students will be performing at skill levels above and beyond their expectations. There's no longer any reason to be intimated by this weapon system!

This class is also ideal for those shooters who wish to or regularly take part in 3-Gun matches. We will help you polish your skills so you will amaze yourself and your friends at your next match!


---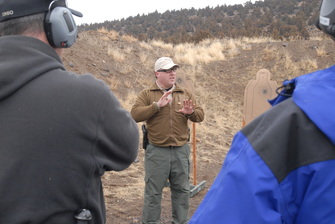 Instructor Courses:
Advanced Firearms Instructor Diagnostics
Advanced Handgun Instructor Course
Advanced Carbine Instructor Course
Active Shooter Instructor Certification
Building Better Shooters - Advanced Instructor Development
Developing Combative Speed & Accuracy
Comprehensive Handgun
Comprehensive Carbine

For more information contact us: Todd@CombativeFirearms.com 541-598-8372 or 940-445-1110
---