If you have any questions, comments, or are just looking for some guns or gear recommendations, please contact us at: CombativeFirearmsTraining@gmail.com.or
Call us at 541-598-8372
​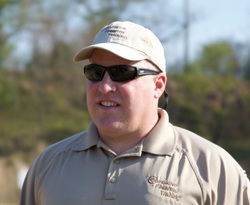 Todd can be contacted at Todd@CombativeFirearms.com.
​
Todd Fletcher has over 22 years of law enforcement experience and is a multi-discipline Instructor providing Basic, Intermediate and Advanced Handgun, Carbine & Shotgun training. Additionally, Todd is certified to provide training in Integrated Use of Force, Empty Hand Control Tactics, Taser, Collapsible Baton, Pepper Spray and Use of Force. He is also an AR-15/M-16/M-4, Glock, and Smith & Wesson M&P Pistol armorer.

Todd is a staff instructor for the International Association of Law Enforcement Firearms Instructors (IALEFI) Master Instructor Development Program. He is also a staff instructor and charter member for the National Law Enforcement Firearms Instructor Association (NLEFIA). He has provided training at various regional, national, and international conferences for law enforcement, private security, and military personnel including the International Law Enforcement Educators and Trainers Association (ILEETA) Conferences and numerous IALEFI conferences.

Todd has written a multitude of firearms training articles for professional publications for ILEETA, NLEFIA and IALEFI covering topics such as Coaching the Fundamentals, Concealed Carry, Balancing Speed and Accuracy, Low Light Tactics, Using Lasers, Building Searches, Leadership, and Advanced Firearms Training. H
e is also one of the select Expert Contributors for PoliceOne, the leading online resource for law enforcement with over 3 million visitors per month.
In addition, he is a regular columnist for Police & Security News. He has trained and provided consultation services for law enforcement agencies, contract security, military personnel, and armed citizens from coast to coast. He has also testified as an expert witness in cases involving police training and use of force.

Todd incorporates this experience when training new shooters to understand and develop fundamental firearms skills. He helps intermediate shooters to take those skills to the next level by combining the fundamentals with real life training scenarios. Finally, Todd teaches intermediate, advanced, and expert shooters how to prevail in today's world using the lessons learned from real life shooting scenarios.

Todd believes in "leadership by example" and uses this approach while teaching classes. He believes students learn best following a philosophy of "hear— see — do". This building block approach to training allows students to hear what they are going to do, then see what they are going to do, then execute on what was explained and demonstrated.

Todd believes skill development (the "how's"), is only one of the overall goals of firearms training. A shooter needs to understand how to self-diagnose marksmanship and tactical errors (the "why's") to develop a true proficiency and expertise in firearms. Understanding the "why's" allows shooters to self-correct mistakes leading to a rapid improvement of their knowledge, skills, and abilities.
---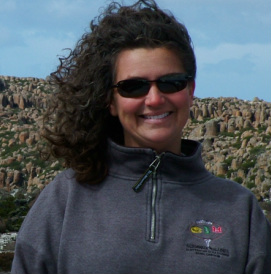 Chrystal can be contacted at Chrystal@CombativeFirearms.com.

Chrystal is an owner of Combative Firearms Training, LLC providing firearms training, instructor development classes, and force response training to law enforcement, military, private security, and armed citizens. She is a firearms instructor and Glock Armorer who has presented instructor development training at multiple regional, national, and international conferences including International Association of Law Enforcement Firearms Instructor (IALEFI) Annual Training Conferences, Regional Training Conferences, and Master Instructor Development classes.

Chrystal has written multiple articles for professional publications covering a wide variety of topics including instructor development and leadership, the professional development of female instructors, the importance of getting women involved in the shooting sports, and has personal insight into surviving marriage to a police officer. She is also one of the select PoliceOne Columnists, the leading online resource for law enforcement with over 3 million visitors per month.

Chrystal has trained with some of the most widely known firearms instructors in the world. She takes a hands-on approach to training. She believes in practicing what she preaches and continuously challenges herself to improve her own skills. She does this by competing in handgun and 3-gun competition and by demonstrating skills and drills during all classes. She is an excellent role model for all levels of shooters.

Chrystal's goal is to help all shooters feel comfortable and safe on the range. During our classes, she provides outstanding one-on-one training opportunities. Her exceptional communication skills on the range provide meaningful feedback to novice as well as advanced shooters.
---